Once Data Exchange is up and running you will be able to manage the Data Exchange using this option. You can use this option to temporarily disable or permanently switch off Data Exchange, if required.
Log into the Aspire site https://fftaspire.org
Select the Administration icon located in the top right hand corner of the Aspire Screen.

Click on 'Data Exchange'
Click on 'Manage Data Exchange'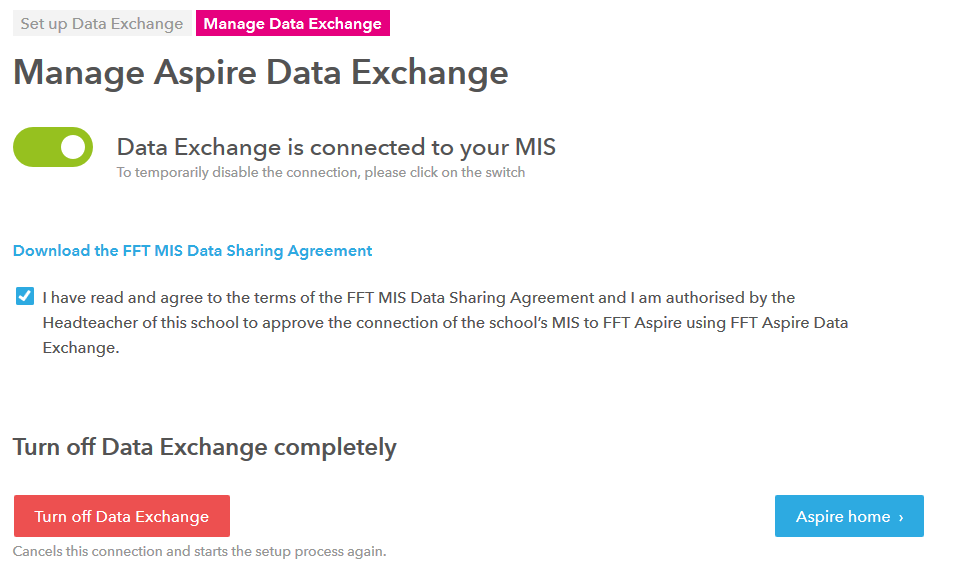 If you want to temporarily disable the connection to your MIS, then click in the green slider at the top (this will have the effect of temporarily stopping the Data Exchange function)
If you want to permanently cancel the Data Exchange connection, click on the red 'Turn off Data Exchange' button. Only use this option if you want to revoke the connection entirely and perhaps want to start the whole set up process again.