You can either enter marks directly in the on screen entry, or alternatively you can download a template and enter the details into the template and submit the grades.
When entering the grades, FFT will convert the marks to the scaled scores automatically.
From the main navigation (hover over Pupil Tracking), click 'Enter pupil assessments'
Click on the 'Assessment name'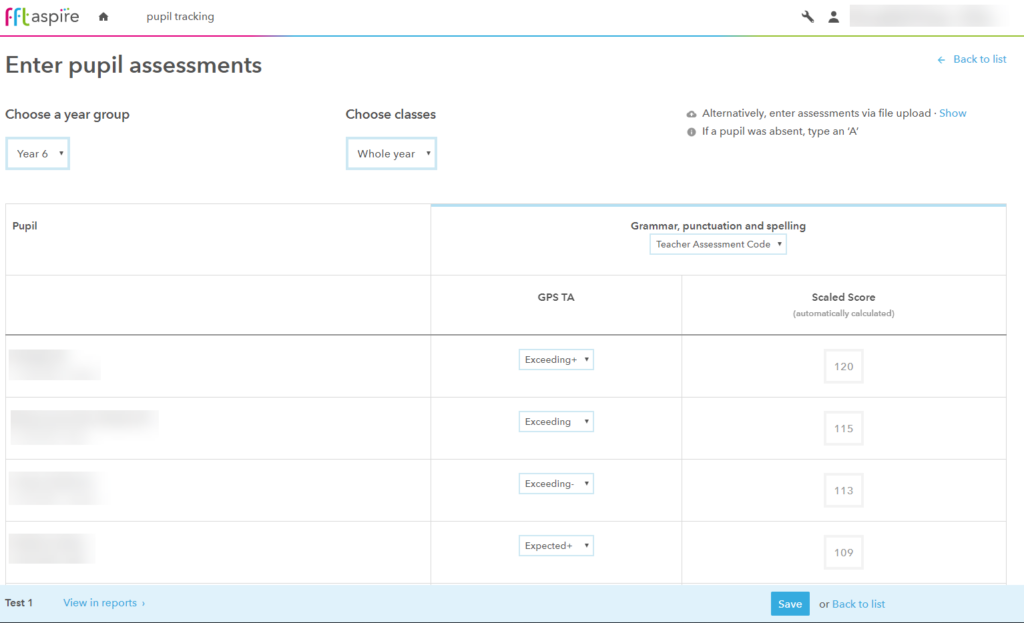 You can choose a 'Year group' and 'Choose a class' or select the 'Whole year' via the drop down options. The pupils are listed down the left hand side and you can then select the assessment grade.

Click 'Save' at the bottom right of the page to store the changes, or click 'Back to list' to display the list of assessments.